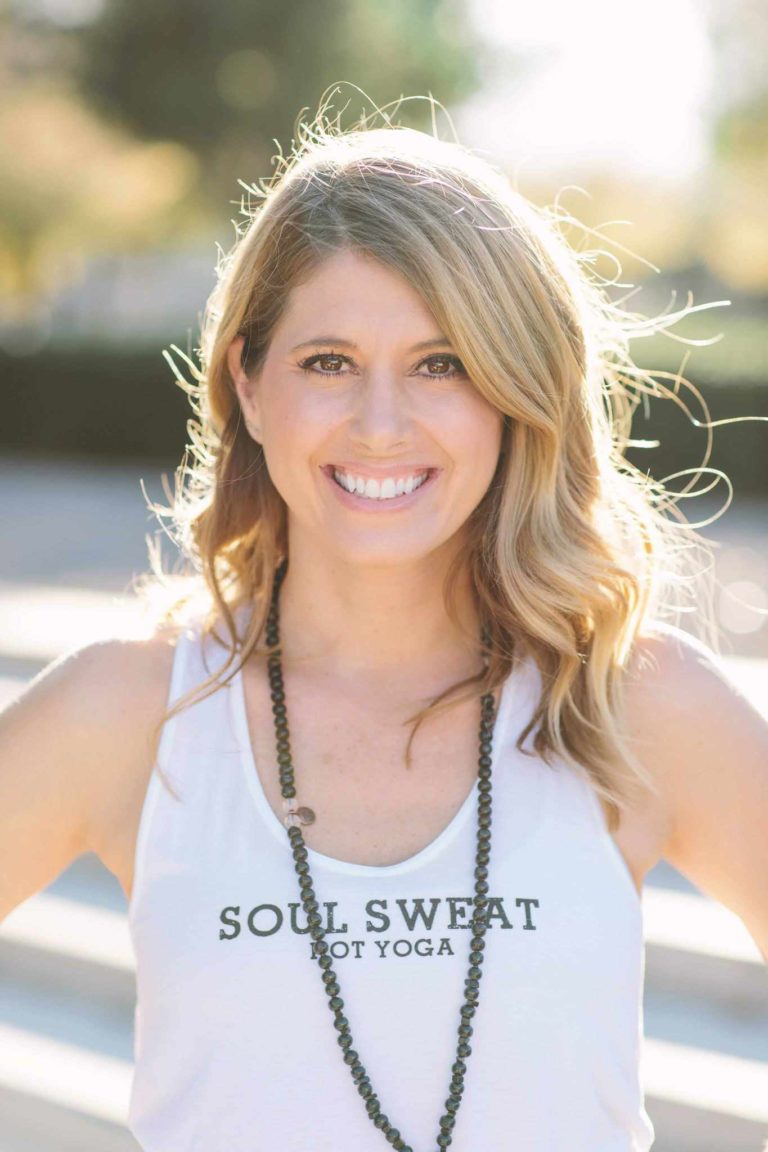 Melinda Nag
Melinda Nag and her husband, Jayson Nag, are the founders of Soul Sweat Hot Yoga (SSHY).
Melinda is passionate about yoga and her community, which is evident in her teaching as you can always find her with a smile.  Working a high stress job and training for several Ironman races led Melinda to hot yoga.  A consistent practice helped her build strength and flexibility as well as learning to find stillness and contentment in the present moment.
Melinda is a 500 hour RYT.  She received her 200 hour cetification with Sumits Hot Yoga creator, Sumit Banjeree.  She later went on to complete her 300 hour advanced yoga certification with Wanderlust Austin under the guidance of teachers and mentors Leah Cullis and Kate Waitzkin.  Melinda also received certification in both yin and aerial yoga.
When not at the studio, Melinda can be found with her other loves – her husband and her pups — Sir Charles and Lord JoJo, and her cats –Sméagol and Kitty.
As the SSHY Creator and lead Instructor, Melinda hopes Soul Sweat becomes your second home where you can find a safe place to just be you and be in the present.  A place where yoga is family, where sweat is happiness and where you will always find a friendly face. A place that will set your soul on fire!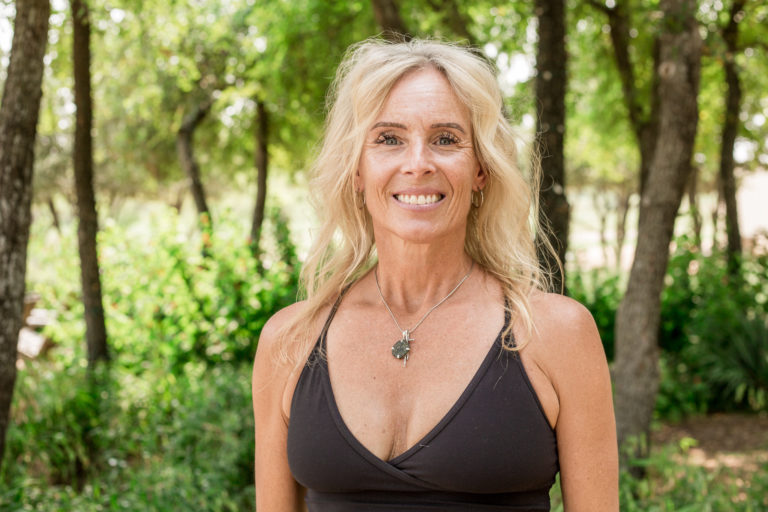 Jennifer Bowman
Jennifer Bowman is a 200hr RYT. She received her certification through Sumits Hot Yoga. Being physically active has always been a priority for Jennifer. Several years ago, she discovered her love of hot yoga. Like many of her peers, once she took her first class, she was hooked. Over the years of her practice, Jennifer has enjoyed various versions of yoga like Bikram, hot, power, vinyasa, beach, and even paddle-board yoga. To Jennifer, her yoga practice is not just a great physical activity, but the mental benefits offered through practice awakens her mind in a powerful way. Off the mat, Jennifer has 5 kids. She loves animals, gardening, and traveling. She also holds a Bachelor's of Science degree in Business Administration. She is continually educating herself in healthy habits and activities.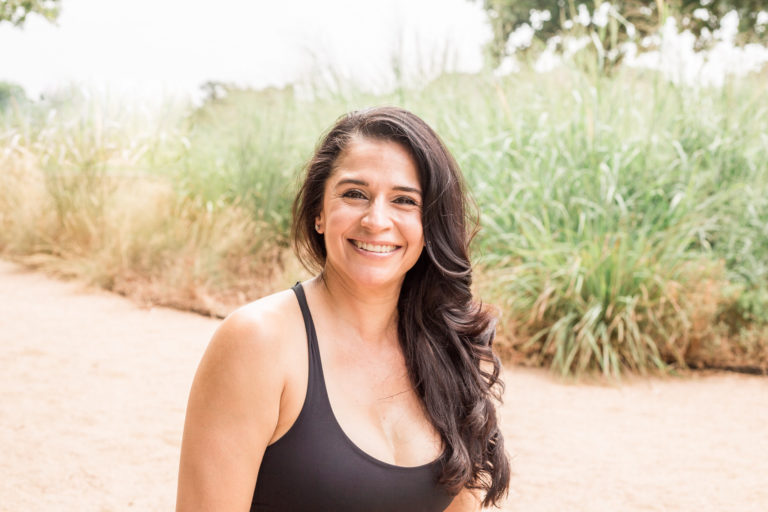 Lisa Searfoss
Lisa Searfoss is 200hr RYT. She received her certification through Sumits Hot Yoga. After taking her first Soul Strength class, taught by fellow instructor Ashley McClain, she became inspired to teach. Lisa's strength lies in helping and meeting new yogis. She is known for her energy and enthusiasm as she encourages every one of her students to be successful. Her mantras, "you got this" and "stay with me" are the roots of her teaching. Lisa is a mother of 2 and a proud new "Lala" to a beautiful grandson. She loves to laugh, and always seems to have a smile on her face. In her spare time, Lisa loves concerts, the outdoors, and authentic Mexican food. She has continued to live an active lifestyle for over 15 years.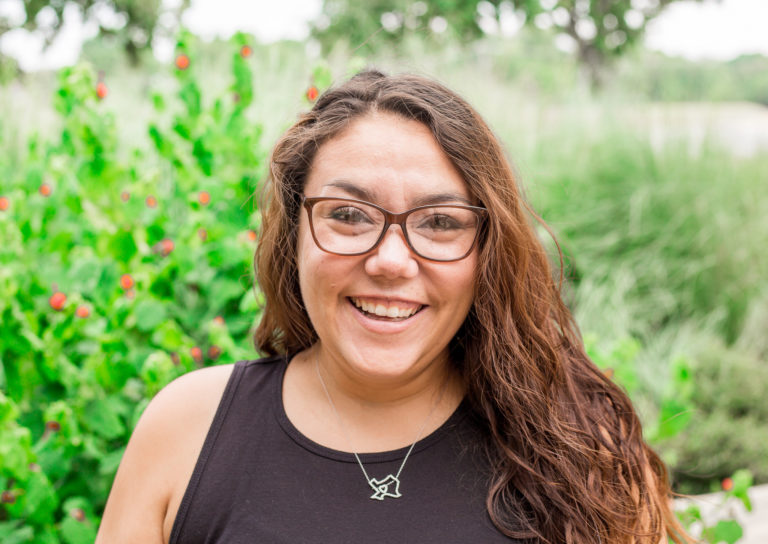 Arielle Seleske
Arielle Seleske began her yoga journey 6 years ago through Groupon. After her first class, she claims that she was hooked! Arielle's journey started slowly. She began to take a class a week, and built up her practice each time she was on the mat. She was then given the opportunity to enter into an ambassadorship with Soul Sweat Hot Yoga. Through this training, Arielle has learned the dialogue of the Soul Sweat sequence, and now has the opportunity to become an instructor. She claims, "My life changed drastically the day I said yes… I have not looked back since. I have only fallen deeper in love with my yoga practice." Arielle completed her 200hr certification through Soul Sweat Hot Yoga, under the instruction of Melinda Nag. Her goal, as she practices yoga, is to help her students embrace their internal strength, learning that it is okay to laugh at themselves sometimes. "I do it often!" she says, with a laugh. Arielle's classes are known for their powerful energy. Off the mat, Arielle resides in Burleson with her husband, Ken, and their beautiful daughter— along with a whole zoo of dogs and chickens! She is also a part-time teacher at a local pre-school.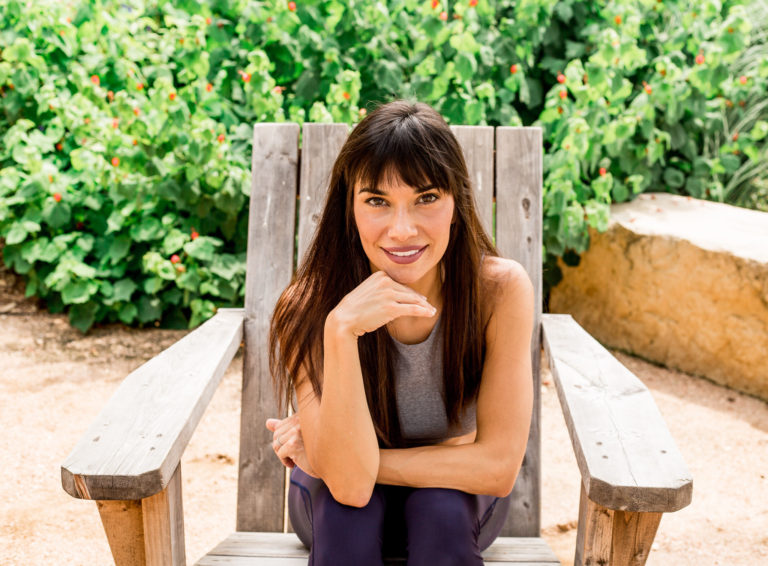 Ashley Torres Hall
Ashley Torres Hall is a 200hr RYT. Her yoga journey began immediately after her first class. Prior to discovering her love of yoga, Ashley enjoyed long distance running. She shares, "When my heart was heavy, my feet were light." This led Ashley to completing multiple half marathons, as well as full marathon. Running used to be her way of self-healing, but today, she finds more benefit and joy in practicing yoga. Combined with heat and humidity, Ashley's happy place lies within the walls of Soul Sweat Hot Yoga. Off the mat, Ashley is a busy mother. She loves being outdoors with her boys. She enjoys taking care of her gardening endeavors while raising 4 bossy urban chickens. She is passionate about spending her time with family and friends. She enjoys a hot cup of coffee, anything coconut flavored, empowering music, great tasting wine, and most of all— being a yoga student and teacher.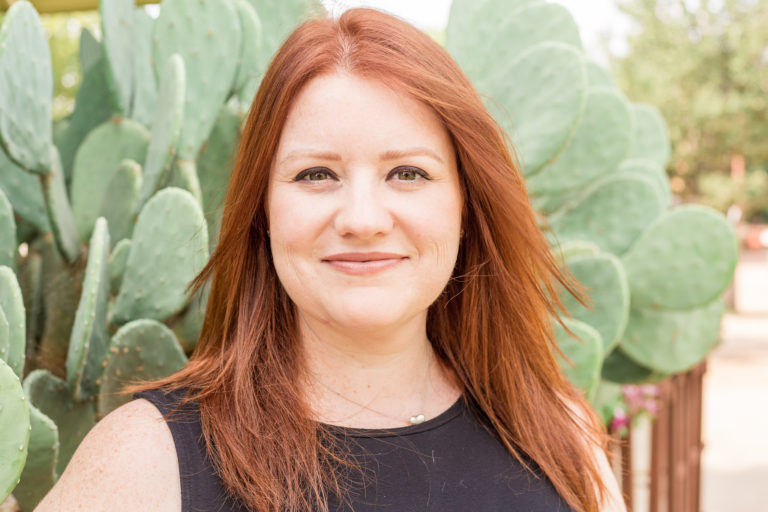 Rachael Danger Parker
Rachael Danger Parker is a 200 RYT and received her certification through Sumits Hot Yoga. She has been teaching for over 6 years. Truthfully, she did not immediately fall in love with hot yoga. After Rachael's first class, she told herself, "I'll try it one more time," and from that moment since, her love for yoga has grown. Rachael prides herself in being a student and teacher of yoga. Her yoga practice helps her stay centered— on and off the mat. In class, Rachael strives to bring light and laughter. As an instructor, she feels honored to take a step with each of her students in their own yoga journey. Rachael feels that yoga, like in life, is truly a journey. She shares, "it's all about enjoying the ride— not fixating on the destination." Rachael chooses Soul Sweat because of the community. She shares that her fellow instructors and students are continually welcoming. "Soul Sweat's community stands out by being a judgement-free zone where any person can come practice yoga," she says. Rachael believes this is why Soul Sweat's community is more like a family.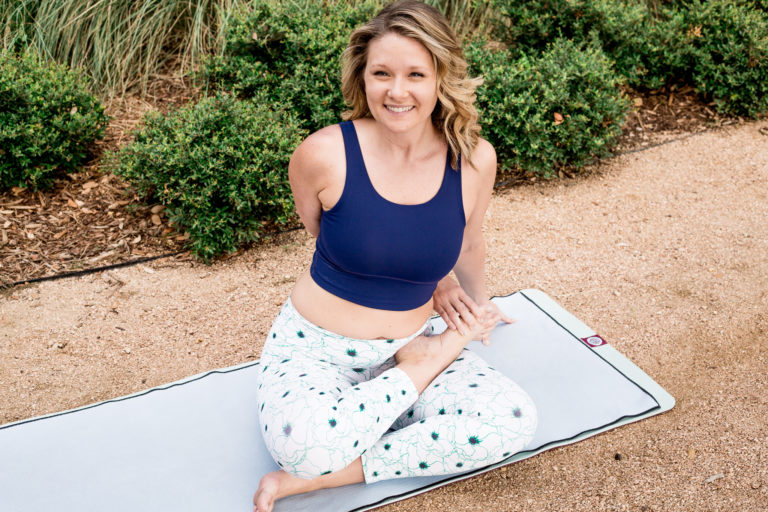 Christine Jacoby
Christine Jacoby began taking her first steps towards her certification through participating in an ambassador program through Sumits Hot Yoga, ultimately finishing with her 200hr RYT certification. She was first drawn to the practice of yoga as a fun way to stay active during her collegiate career. She loved the aspect of deep stretching and the change of pace yoga offered to her. She began looking for a practical physical workout, and fell in love with the mental benefits that came with her committed practice. Though Christine still enjoys the aspect of deep stretching, her favorite part of yoga is the opportunity to practice mindfulness. She shares, "I try to push pause on my every day life while I'm on my mat." Christine aims to teach classes that are HOT, fun, encouraging, and challenging. Her passion in music is weaved through her uplifting classes that leave students sweaty and smiling. Off of the mat, Christine's foodie fascinations take her to local hot spots and coffee shops.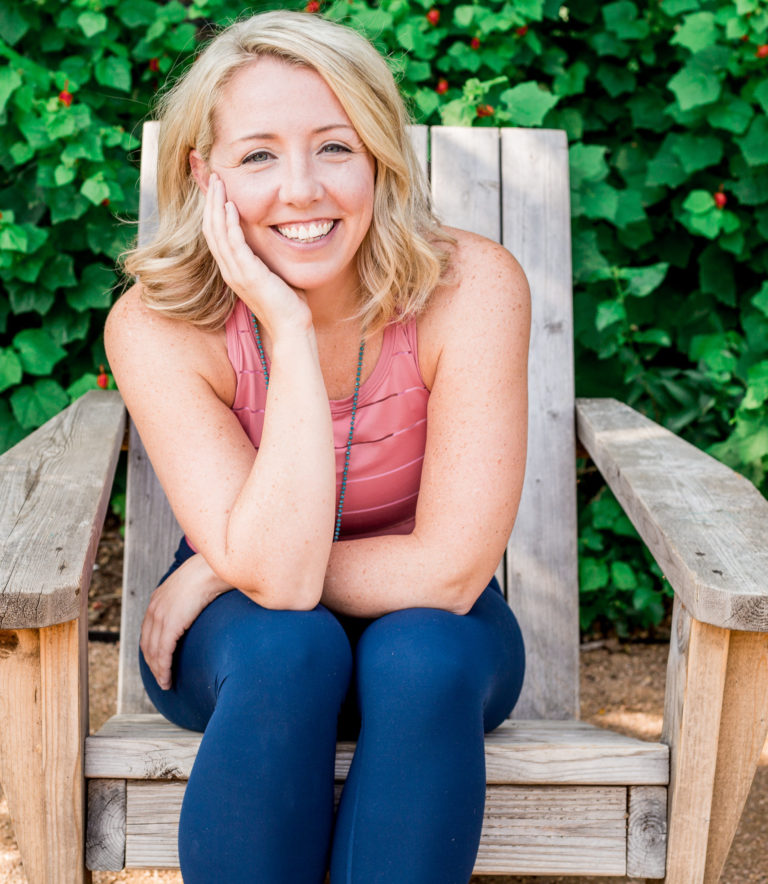 Stephanie Devlin
Stephanie Devlin is a 200hr RYT. She received her certification through Sumits Hot Yoga. Stephanie was originally drawn to yoga for both the physical benefits, and the ability to "sweat it out." She began to discover, with consistent practice, how yoga not only offered physical improvement, but mental clarity, which ultimately led to enhancing her personal growth off of her mat. She wanted to deepen her practice, so she pursued her certification. "Teaching has been an amazing opportunity to share with my students what has been so healing for me through every life transition," she shares. As a teacher, she strives to hold space for students allowing them to have fun, work with intention, enjoy thoughtful beats, and leave lighter than when they entered. Off of the mat, Stephanie can be found with her adorable twin daughters who serve as constant reminders of her "why" on the mat. She has learned to be present and to cultivate compassion, and hopes that her students will learn the same.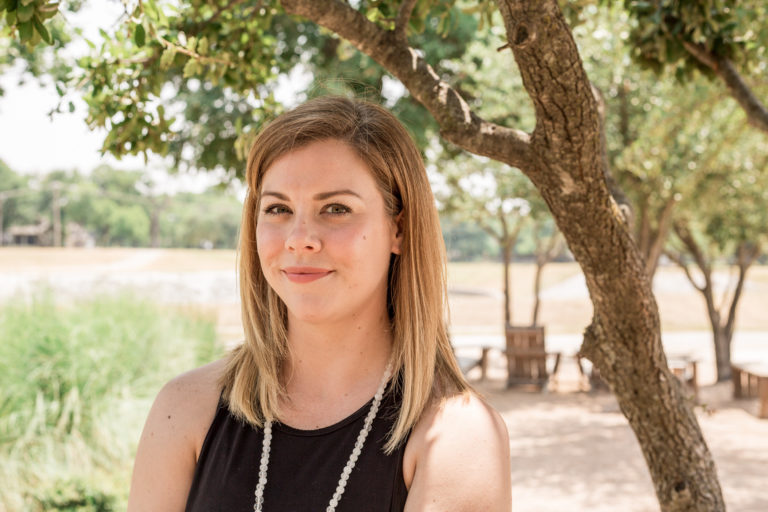 Ashley McLain
Ashley McLain is a 500 hour RYT and a YACEP. She received her initial certification in Scottsdale, Arizona with lead teachers Sumit Banerjee and Dayna Henig. After catching the yoga bug, Ashley explored a wide-variety of styles including yin, restorative, vinyasa, meditation, and pranyama. She also looked deeper into the history and philosophy of yoga. She has taught for teachers Cindy and Brittany Todare, and has studied with many teachers, including Rod Stryker, Sandra Vanatko, and Douglas Brooks. In addition, she trained with Lisa Ware in Vinyasa yoga and Reiki. Outside of the studio, this Cowtown native can be found with her husband, Justin, and 2 step-children, Emily and Seth. Ashley holds an undergraduate degree from Tarleton State University and is currently pursuing a Master's degree in Education. Ashley is a 6th grade Social Studies teacher in Alvarado, Texas. She truly enjoys studying history, reading, traveling, BBC murder mysteries, needlepointing, cooking, and of course, yoga. Ashley believes her home yoga practice is essential to her personal well-being. It helps her deliver engaging, empowering, and adventurous classes at Soul Sweat.
Kelsey Brand
Kelsey Brand is a 200hr RYT. She received her certification through CorePower in Fort Worth, TX. With her extensive background in gymnastics, fitness, and coaching, she instantly fell in love with practicing yoga. This full-time fitness enthusiast is known for her heart-pumping music and Soul Strength classes. She thrives off of creating challenging sequences where students will break boundaries and built new limits, all with smiles on their faces. Kelsey is an Indiana transplant. She has a true passion for travel, and uses it to expand her comfort zone. At 18, Kelsey moved to San Diego where she grew in her independence. She then decided to relocate to Fort Worth, and has been constantly challenging her comfortability in new surroundings, projects, and goals in and out of Fort Worth.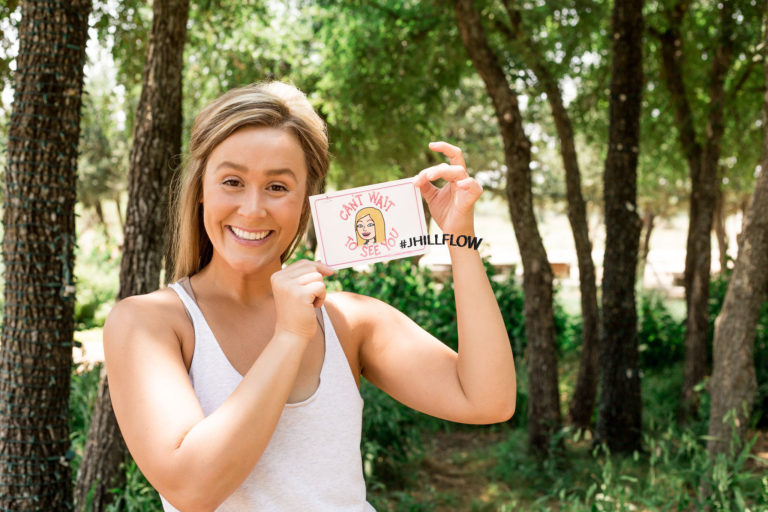 Jordan Hill
Jordan Hill is a 200hr RYT. She received her certification through Sumits Hot Yoga creator, Sumit Banjeree. What initially attracted Jordan to try hot yoga was the sense of adventure and the idea of taking a risk. Once Jordan's first class concluded, she felt emotions that were different in such a way that she had never experienced before. Jordan believes that "Practicing yoga demonstrates one's willingness to commit to an uncertain outcome. It only works with an open heart and mind." To Jordan, every class in an adventure. Her classes are mixed with energetic music and "chill" music, assisting in deepening her students' practice. Her goal, as a teacher, is to guide her students to step out of their comfort zone and leap into the unknown— just like she did when she began practicing hot yoga. Jordan shares, "Leaving one's comfort zone is tough in the beginning, chaotic in the middle, and incredible in the end— and in the end, it reveals to one a whole new world!" Jordan will continue to be a lifelong student of the practice, and is deeply grateful for the loving wisdom bestowed upon her from past yogis with whom she has studied. Jordan is notably known for her "#JHILLFLOW"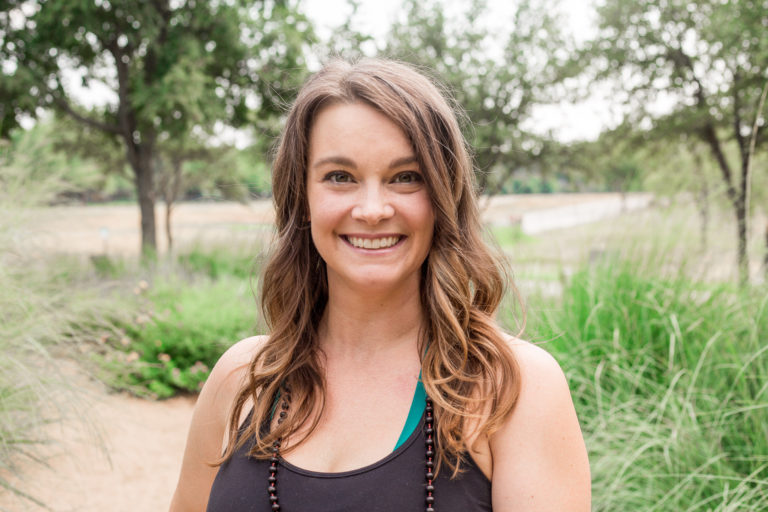 Jaime Kuhn
Jaime Kuhn is a 200hr RYT. She received her initial certification with Sumit Banerjee and Cindy Todare who were both advocates for the holistic healing nature of yoga. Jaime furthered her studies in aerial yoga with Jheni Solis, and began a deep study with Surya Barrow, specializing in yin, vinyasa, mantra and meditation. She is committed to being a lifelong learner both on and off her yoga mat and utilizes the Yoga Sutras as her guidelines for growth. As a teacher at Soul Sweat, Jaime aims for her classes to be intense, intentional, dynamic and meditative. She truly believes that "Presence on one's mat invites each yogi to welcome the present moment, honor space for witnessing and allowing growth in all areas of life." With 15+ years of experience, Jaime believes that by uniting the mind, body and spirit through breath, one is able to experience powerful tools for connection, awakening and self-transformation. Out of the studio, Jaime is a wife, mother, animal lover and an avid music fanatic. She is a Registered Nurse specializing in Pediatric Critical Care at Cook Children's Medical Center. Her career only breeds her fascination with the human body. "Yoga has showed me how being present inside of my body and quieting my mind can allow me an opportunity for such presence and possibility," Jaime shares. Her greatest hope is for her students to take their yoga off the mat and share it with those around them, by affecting positive change and making a difference in the world. Her favorite quote is Gandhi's, "Be the change that you want to see in the world.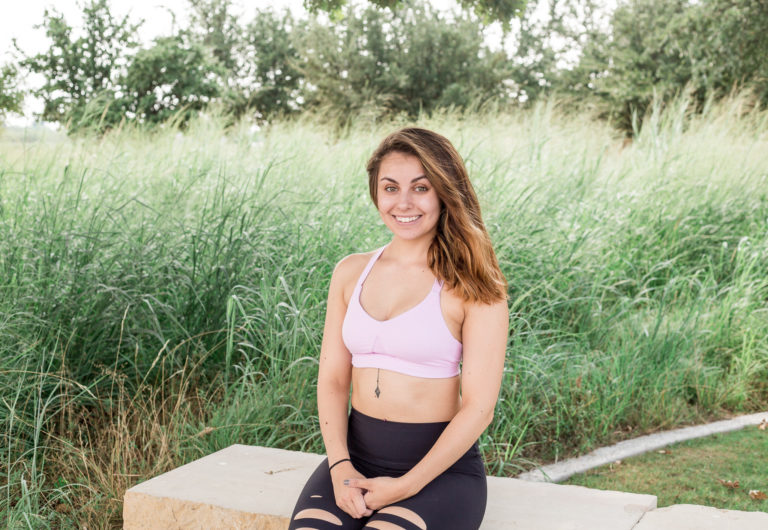 Isa-Bella Herreros
Isa-Bella Herreros, also known as Isa, is a 200hr RYT. She received her certification through Yoga Alliance through Dreamcatcher Training. She continued to study in Houston through Kidding Around Yoga, which cultivated her passion for teaching children's yoga. After a major injury in high school, this pre-professional Ballerina discovered the healing benefits of yoga. "The way yoga flows and connects the mind and body is truly like a dance," Isa shares. This aspect grew her passion for yoga so much so that she pursued her teaching certification. In class, she encourages her students to explore the possibilities of their bodies. Off of the mat, Isa is currently pursuing a degree in Behavioral Psychology with the hopes of incorporating it in her work in kids yoga, as well as working towards a certification in Yoga Therapy. When not teaching, Isa can still be found on her yoga mat practicing as a student, or planning her next trip abroad, where she will most likely take too many photos in her favorite asana, Dancer's pose.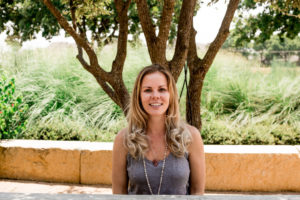 Julia Paur
Julia Paur is a 200hr RYT. She received her certification from Sumit Banerjee, and has trained under many teachers including Lauren Wessinger, Bridget Boland and SSHY owner, Melinda Nag. Julia specializes in prenatal / postnatal yoga. She continues studying to obtain more knowledge on how to guide her students, and ultimately, improve as a teacher. Her classes are known to be encouraging, consistent and positive. Julia even takes moments to assist each student to aspire to become more knowledgeable not only in the room during her classes, but also to use their yoga as a daily practice in their every-day life.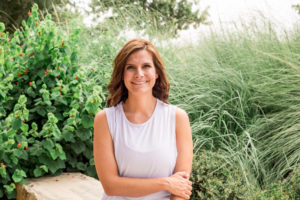 Kelly Meador
Kelly Meador is a 200hr RYT. She took her first hot yoga class in 2014 at the promotion of her co-workers. After one class, Kelly fell in love with the asanas and leaving the outside world at the door of the studio. Kelly especially enjoyed finding a yoga practice that combined movement with upbeat music. After a year and a half of practicing as a student, Kelly decided to deepen her yoga practice and pursued her 200 hour certification from Sumit Banjeree and Melinda Nag. After completing her training, Kelly began teaching the 75 and 60 min Soul Sweat Sequence (SSS), sharing her love of connecting movement to breath with her students. When not in the studio Kelly enjoys spending time with her two young children, Hayden and Harper.